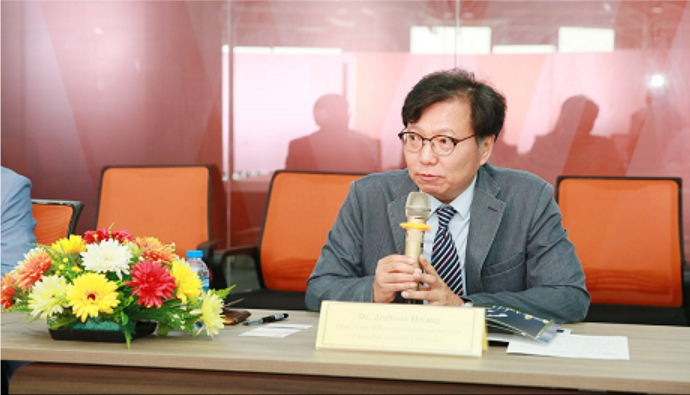 To promote educational cooperation between the two institutions, Chungbuk National University signed a Memorandum of Understanding(MoU) with Van Lang University in Vietnam on the morning of July 9, 2019 at Campus 3 in Van Lang University.
Before this signing ceremony, Dr. Prof. Jeahoon Hwang, Dean of CBNU Office of International Services and Assoc. Prof. Dr. Tran Thi My Dieu, Rector of Van Lang University have discussed about the areas of cooperation and training process when Van Lang students study at Chungbuk National University.
Van Lang University students would like to take the Korean Language Program as the very first training program at Chungbuk National University and they possibly go for other cooperation programs into consideration such as Design, Architecture, Civil Engineering, and Information Technology in the near future.